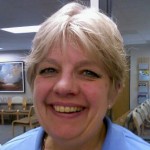 Hello,
Let me introduce myself, I am Sue and I am the wedding officiant and owner of Sunrise Chapel Des Moines. Like most of you, I have attended many wedding ceremonies, and over the years, it became more apparent to me that there should be a place where engaged couples could go to exchange their vows in a smaller, budget friendly venue, as an alternative to the courthouse or park setting, putting the emphasis on the marriage ceremony without all the pomp.
So after working in the private, public and medical sector for many years and 15 years of researching chapels and ceremonies, Sunrise Chapel was created on this concept and in the belief that less is more.  Located uniquely on my own property, situated in the backyard this tiny chapel has seen 30 ceremonies to date. Being the officiant as well, I have had the wonderful privilege of performing all of these ceremonies to some wonderful couples. The chapel seats 4 guests or 6 guests standing (no chairs).
The chapel has a 10 ft handcrafted "alter" which holds candles, lights, tulle, unity candle (if needed). Rose petals and bows are used inside and out (weather permitting) . The chapel is also decorated for the holidays.
I do travel to perform ceremonies which has taken me to nearly all corners of Iowa, as well as some towns in Nebraska, Missouri and Minnesota for 128 total ceremonies to date. I have been very excited to have been awarded the "Best of 2015", and "Best Pro". I encourage you to check this link for reviews; https://tack.bz/2c/W0Z. (zero not letter O).

Thank you for visiting our site for our little backyard chapel. If we can help you in any way, please call us, we would love to speak with you.
Sue
(515)444-3607
sunrisechapeldsm@yahoo.com